EDIT MAIN
National Honor Society Inducts New Members
---
Twenty-two new members joined the twenty-one current NHS members following their Induction Ceremony on Tuesday, March 12th. President Hannah Van Heek led the processional with fellow officers Connor Dahl-Vice Pres., Mariah Dather-Secretary/Treasurer, and Valerie Kaiser-Student Council Representative.
Connor opened the ceremony with the invocation followed by the officers presenting the Four Facets of the NHS. Valerie Kaiser led the new and current members in the NHS Pledge. Our welcoming address was given by Mr. Johnnie Ostermeyer, CHS Principal with the current and new members introduced by Mr. Dahl, Crofton Community Schools Superintendent. Each member came forward and added their signature to the official roll. Taylor Schieffer 2019-20 President, concluded the evening with her closing remarks. Following the ceremony there was a reception graciously hosted by 2019 Culinary class and Mrs. Jonelle Thoene.
The National Honor Society members and Mrs. Rossman would especially like to thank Mr. Dahl, Mr. Ostermeyer, Larry Tramp, Tom Mueller and the Culinary Class for their assistance in making the night a success.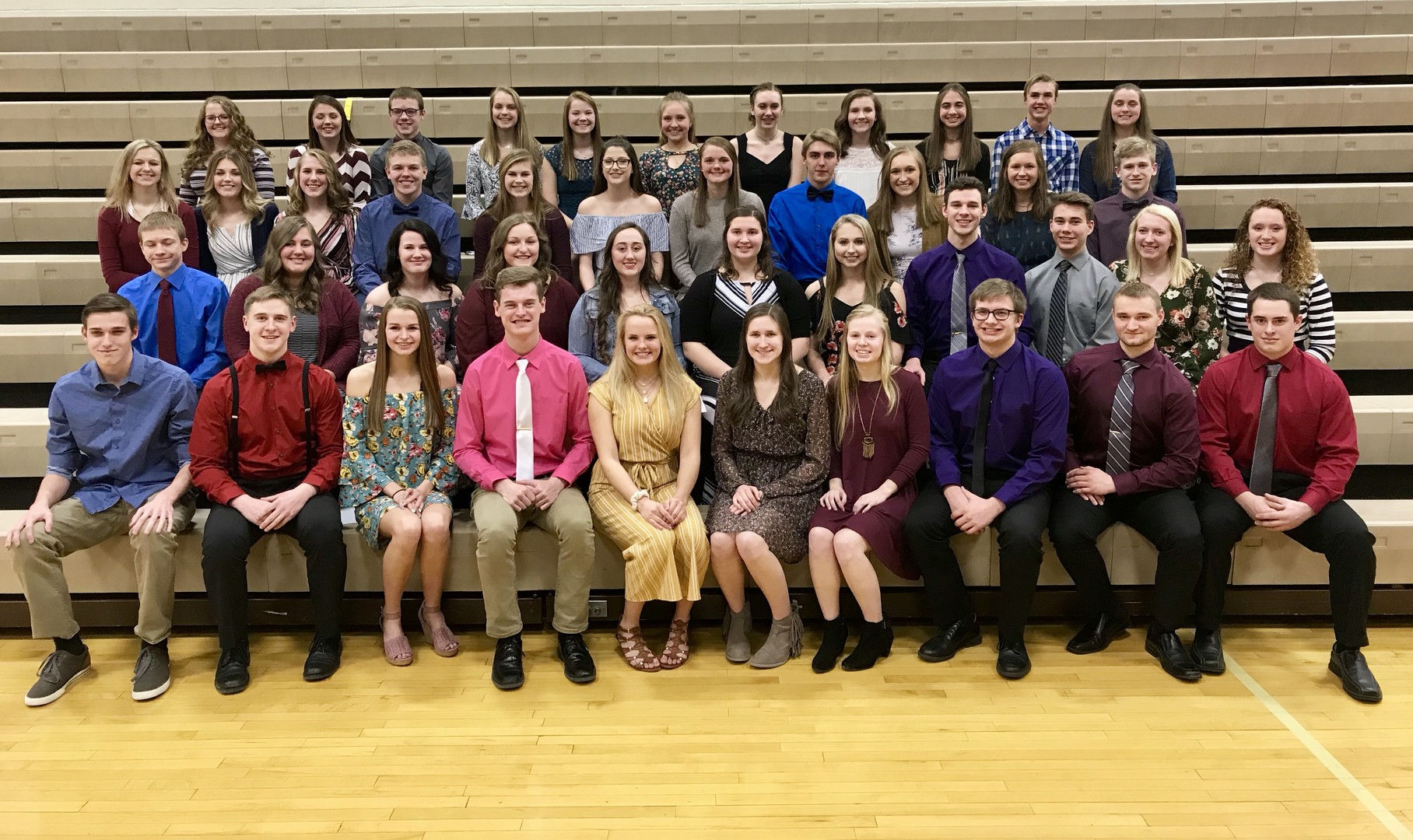 Caption: 2018-19 National Honor Society members:
Front row left to right-Steven Maibaum, Levi Suing, Kathyrn Steffen, Connor Dahl, Hannah Van Heek, Valerie Kaiser, Mariah Dather, Logan Leader, Thomas Stewart, Joshua Wubeen
Row 2 left to right-Tanner Arens, Allison Altwine, Aubree Potts, Abbey Maibaum, Taylor Tindle, Sydney Tramp, Jessica Lange, Tyler Janssen, Calvin Schieffer, Anna Steffen, Danielle Steffen
Row 3 left to right-Taylor Haberman Makenzie Mellem, Kaylee Koch, Tyler Potts, Elyssa Tramp, Madilyn Lange, Alexis Arens, Gabriel Potts, Taylor Schieffer, Ryah Ostermeyer, Justin Potts
Back Row-Karmen Koch, Anastacia Suing, Connor Arens, Allie Dahl, Quinn Schieffer, Rachel Rath, Kelsey Schieffer, Hope Steffen, Cassie Altwine, Gavin Potts, Kesley Schroeder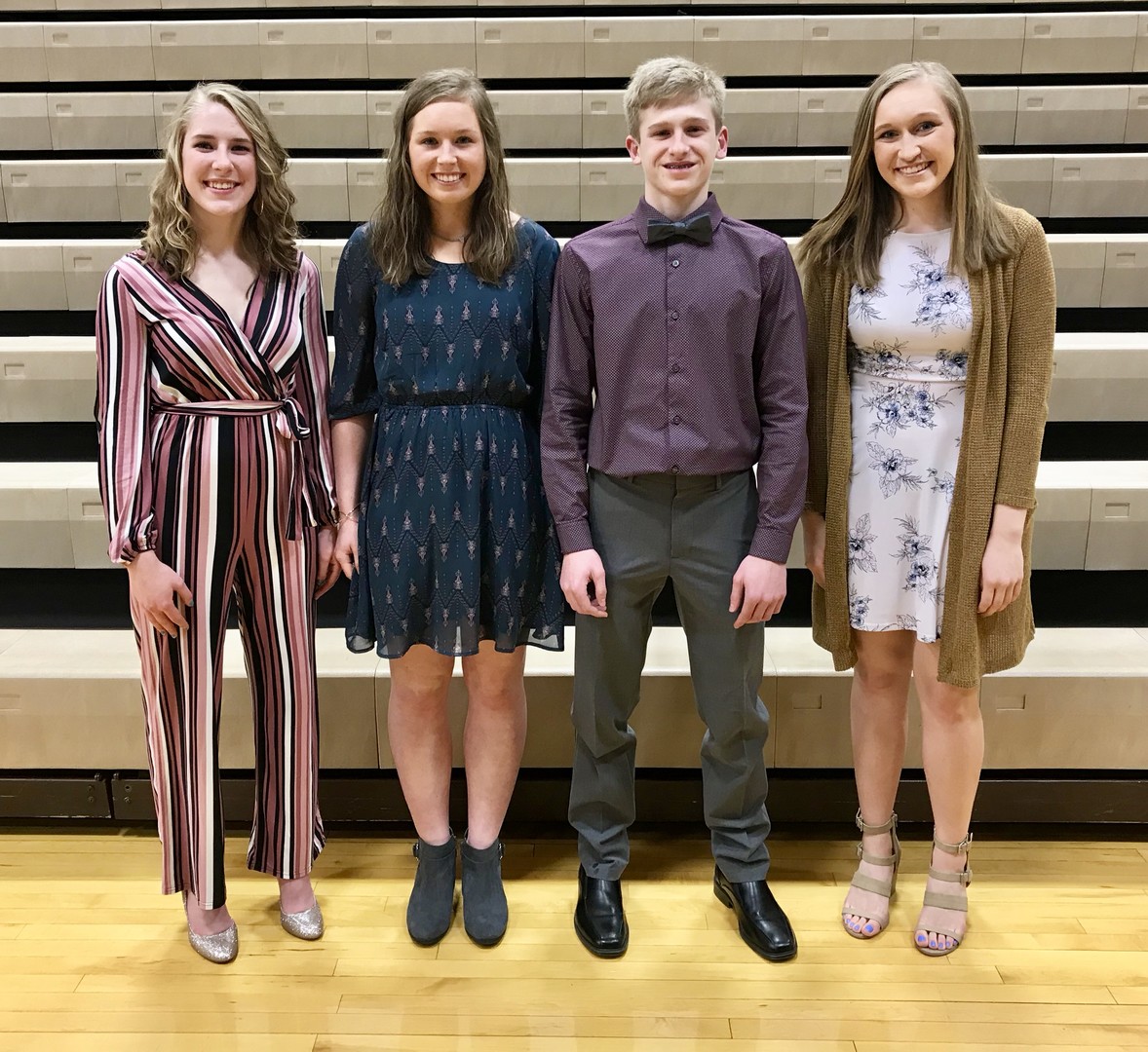 2019-2020 NHS Officers
Left to right: Kaylee Koch-Stuco Rep., Ryah Ostermeyer-Sec./Trea., Justin Potts-Vice Pres., Taylor Schieffer-President