This Thursday, August 18 will be the football scrimmage (Gatorade/Soap) at 4:30 followed by the volleyball scrimmage (Gatorade) at 6:00.

Crofton Elementary School Open House tonight from 5:30 - 7:00!!!!Bring your school supplies, meet your teacher, and see your classroom. Come and go as you please. See you tonight!

7-12 iPad Checkout Today! come to the Library back office. Don't forget your signed iPad agreement and payment.

CHS athletes got to work today preparing for their upcoming seasons on the first day of Fall practice.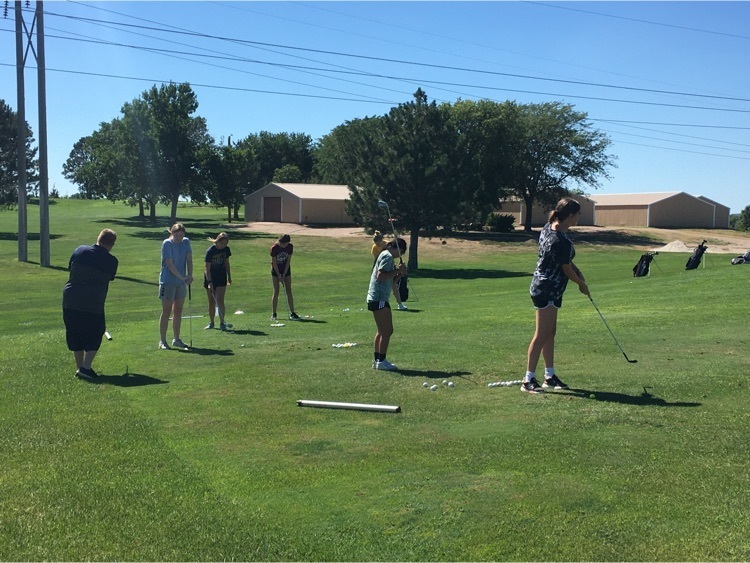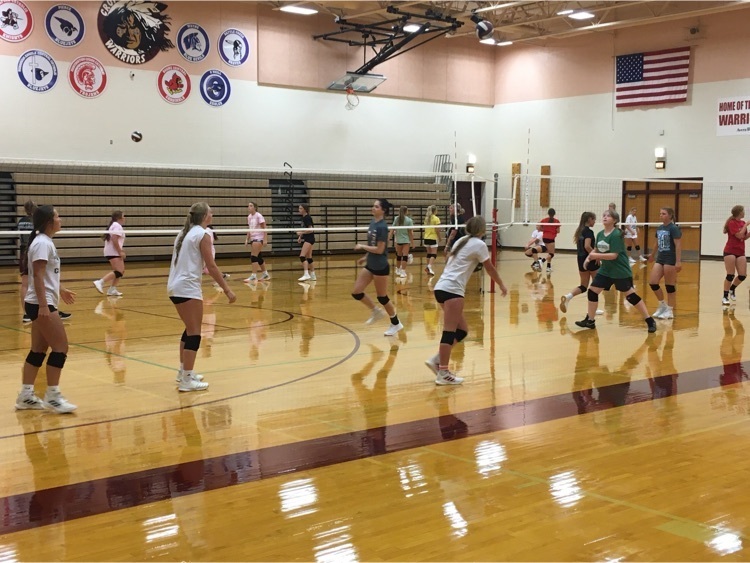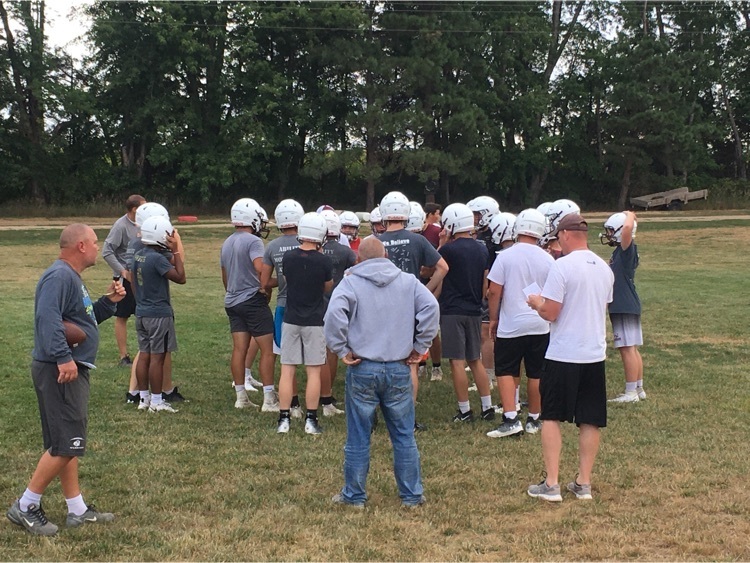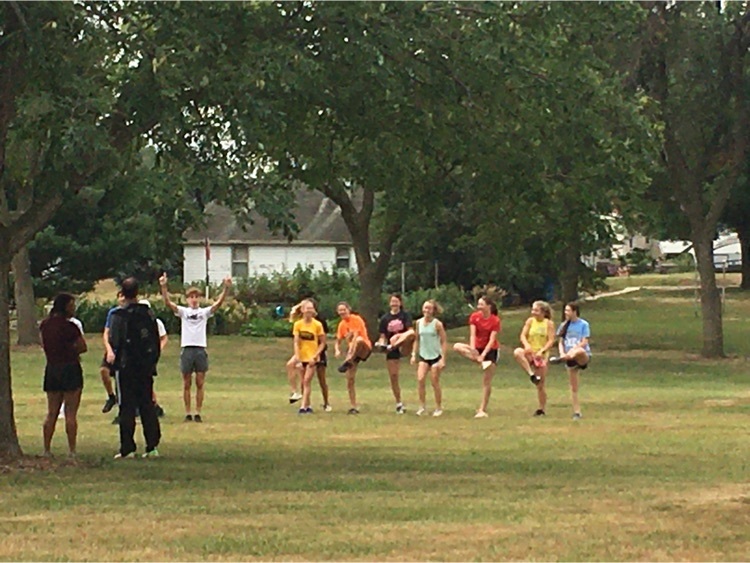 Reminder New Student Orientation today at the HS Commons at 6:00. iPad checkout for 8-12 grade 6:00-8:00 tonight, Thursday 12:00-4:00, Monday during the day, or starting at 7:00 on Tuesday the first day of school. Make sure you have all the necessary paperwork and deposit.

Shout out to Adam Goos for guiding 33 CHS students at One Act Theater Camp last night. Thanks to the students for your participation, hard work and representing CHS well.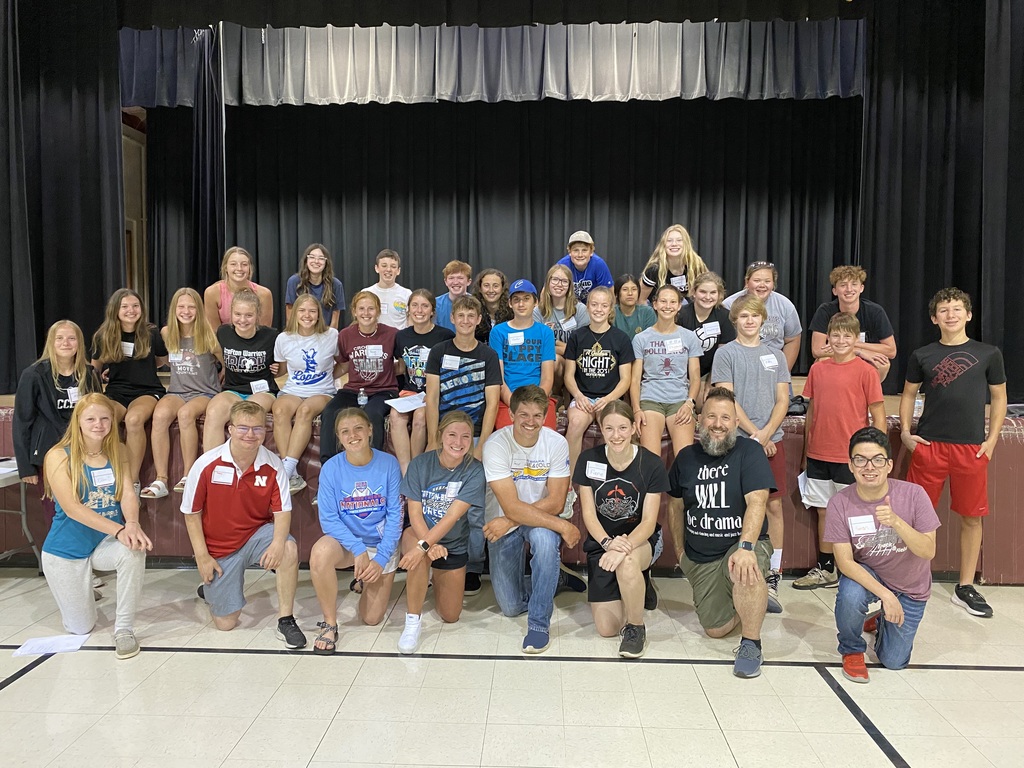 Check out the first newsletter of the 2022-2023 school year! Lots of great information!
https://5il.co/1fhac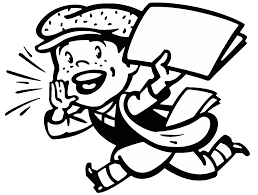 Crofton Elementary phones are not working. However we are here Monday - Friday, 8:00 a.m. to 4:00 p.m. or you can call the high school and they will get your message to us 403-388-2440. Hopefully this will be resolved soon!

The first day of Fall sports practices are one week from today. Do you have your physical completed?
Crofton Junior High School 2022-2023 Supply List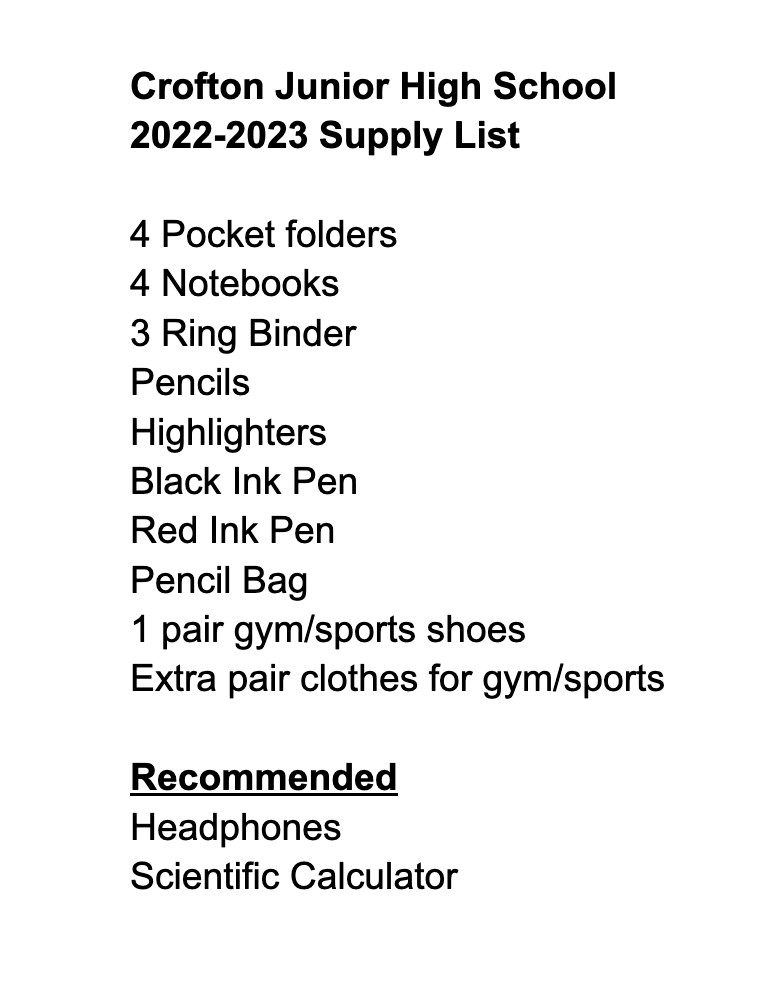 The 2022 - 2023 Crofton Elementary School supply list is also on hand in the Yankton Walmart store.
Crofton Elementary School 2022 - 2023 supply list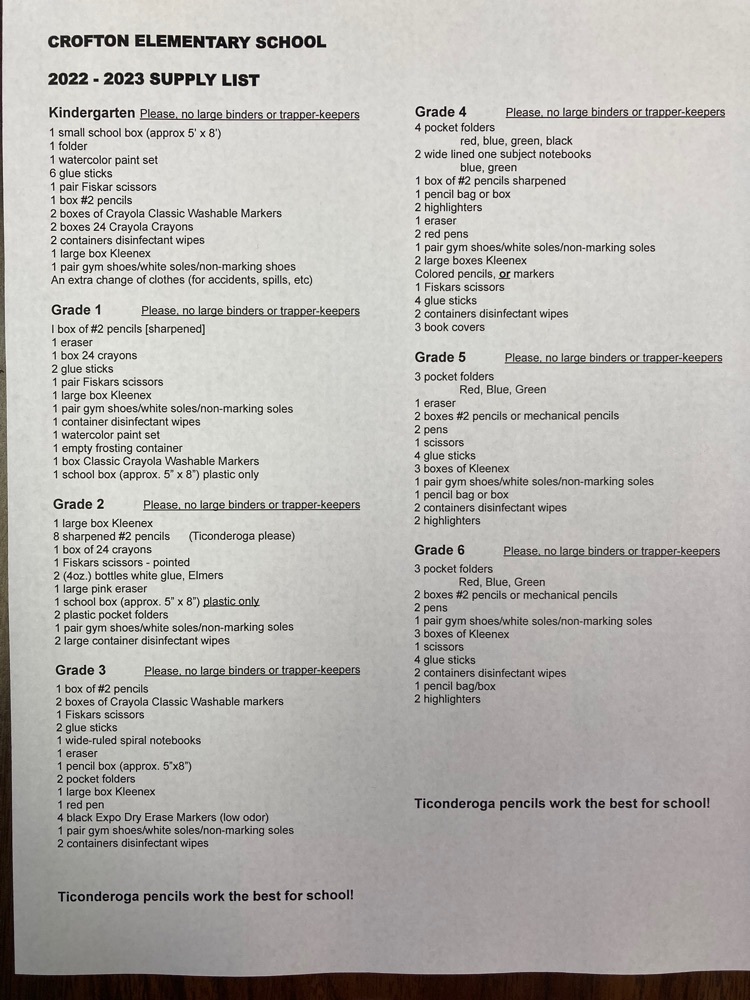 Athletic schedules for the 2022-2023 school year have been posted on the school website. All schedules are subject to change. To locate specific schedules click the Activities Calendar link at the top of the page and then the view schedules link on the right side of the screen.

Just a reminder that high school Fall sports practices begin in less than a month. Have you scheduled your physical appointment?

The Midwest Elite Basketball camp that was scheduled for the boys and girls will be combined and run tomorrow from 9-1.

Any boy from 3rd grade up, it is not to late to attend the basketball skills session camp taking place through Wednesday June 8th! Use the following link for more information. Contact Coach Gade with any questions! shorturl.at/glvCT

Congratulations to the 2021-2022 Lincoln Journal Star Academic All-State honorees. These juniors and seniors were outstanding both in and out of the classroom!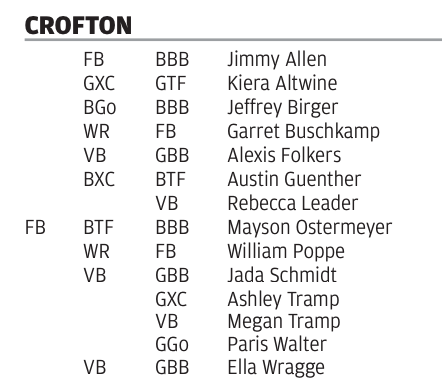 The CHS octet kicked off Day 2 of the NSAA State Track Championships in Omaha this morning with singing the National Anthem.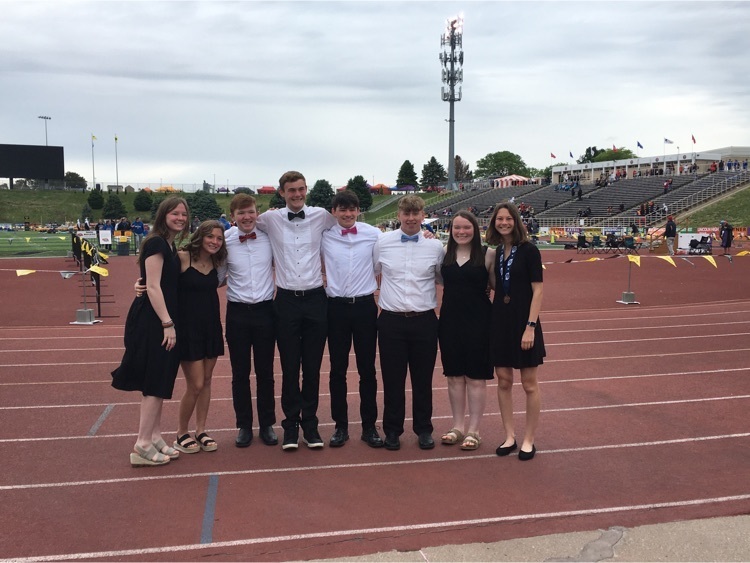 The Warriors are ready for State Track