Fans attending the freshmen girls and boys basketball games at Norfolk Public tonight should park in the back of the school and enter through door #16.

Yearbook Sales: Friday 5:30 to 8pm during the home basketball games. Cost is $40. A limited number of books from 2020-2021 will also be available for purchase.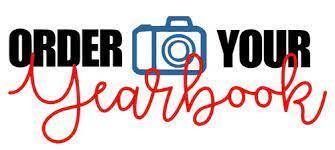 GAME TIME UPDATE: The start time of the girls and boys basketball games tomorrow with Hartington-Newcastle have been moved back to 4:30. Both JV games will be 2 8-minute quarters. ALL games will be at the high school.

Final Score Crofton 33 Wayne 68

End of the 3rd Crofton 22 Wayne 51

At halftime Crofton 16 Wayne 34

End of the 1st quarter Crofton and Wayne tied 8-8

Friday's Ord Girls Tournament individual results: Madisen Petersen:1st Annabelle Poppe:4th

Battle Creek final individual results: Robbie Fisher:1st Hudson Barger:1st Braeden Guenther:6th Wil Steffen:7th Jack Miller:3rd William Poppe:1st Wyatt Tramp:2nd Garret Buschkamp:3rd Casey Jeannoutot:3rd Ty Tramp:2nd Jared Janssen:1st Paxton Bartels:3rd

Crofton-Bloomfiel wrestling team had another great tournament finishing 2nd! Robbie Fisher is the outstanding wrestler!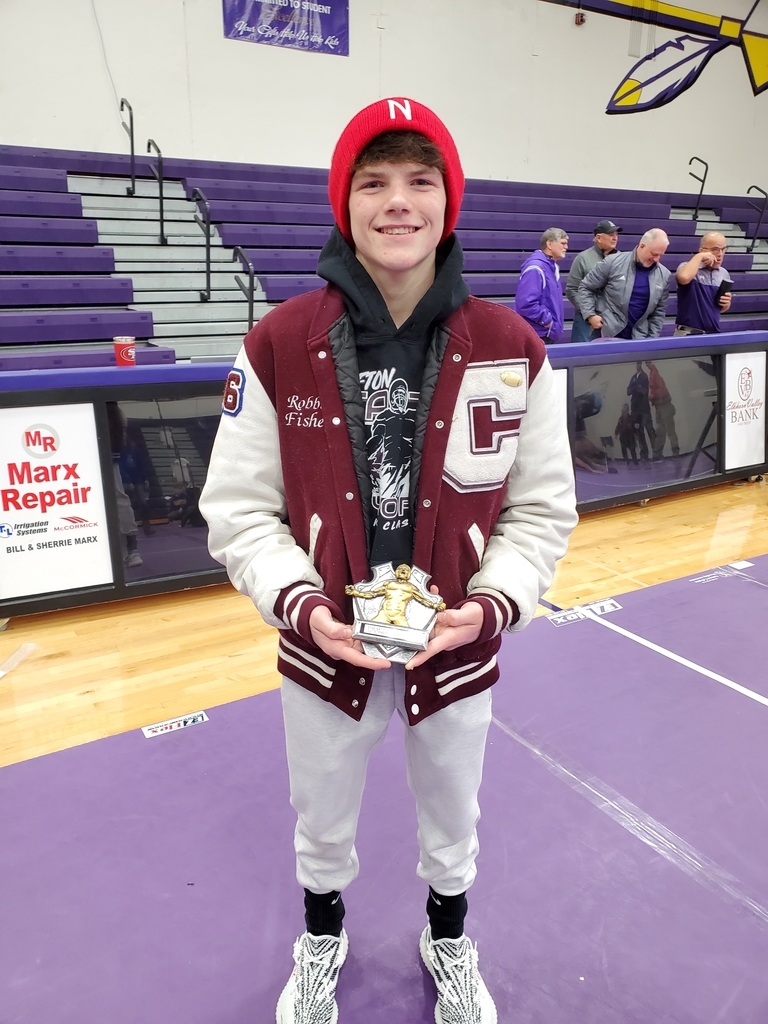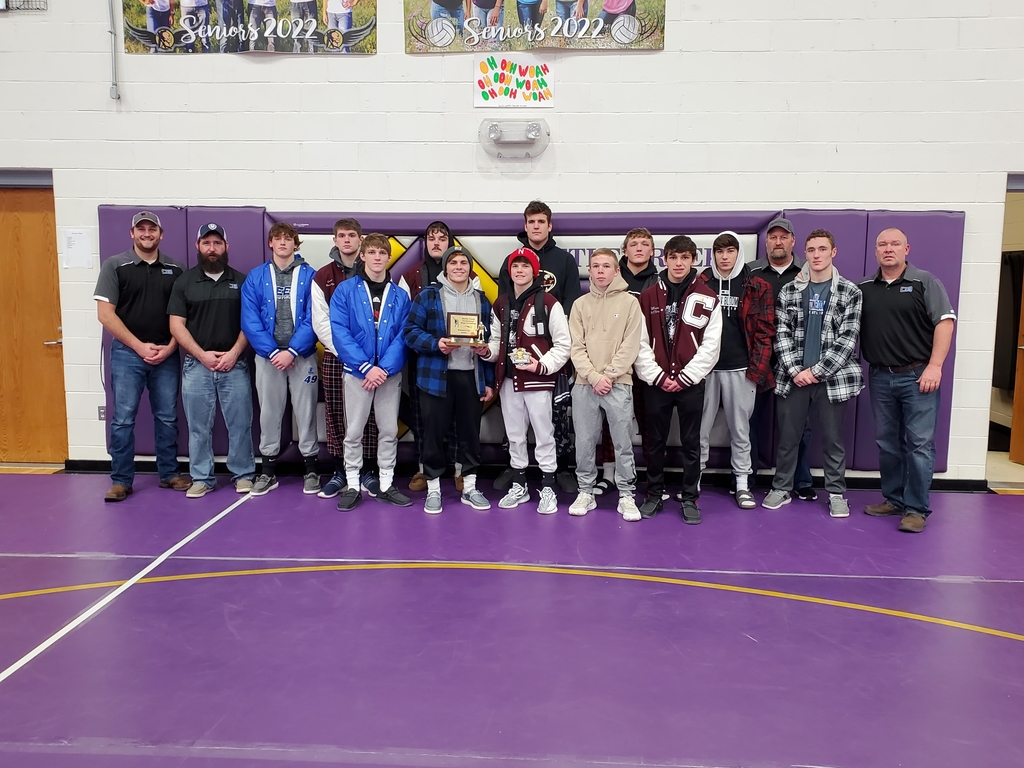 Positive Warriors for the week!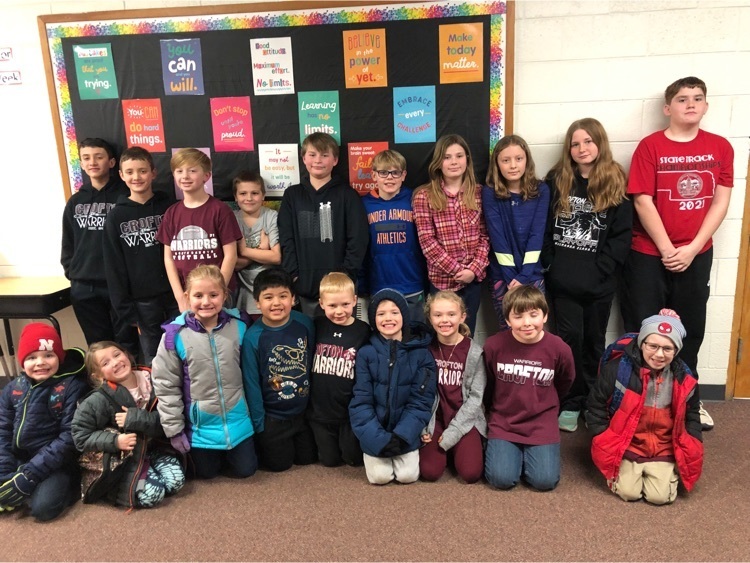 Any Crofton-Bloomfield wrestling fans traveling to Battle Creek tomorrow? The start time of the meet has been moved back to 10:00 am.
Congratulations to Student of the Term for Term 2 High School Riley Sprakel Junior High Callie Olson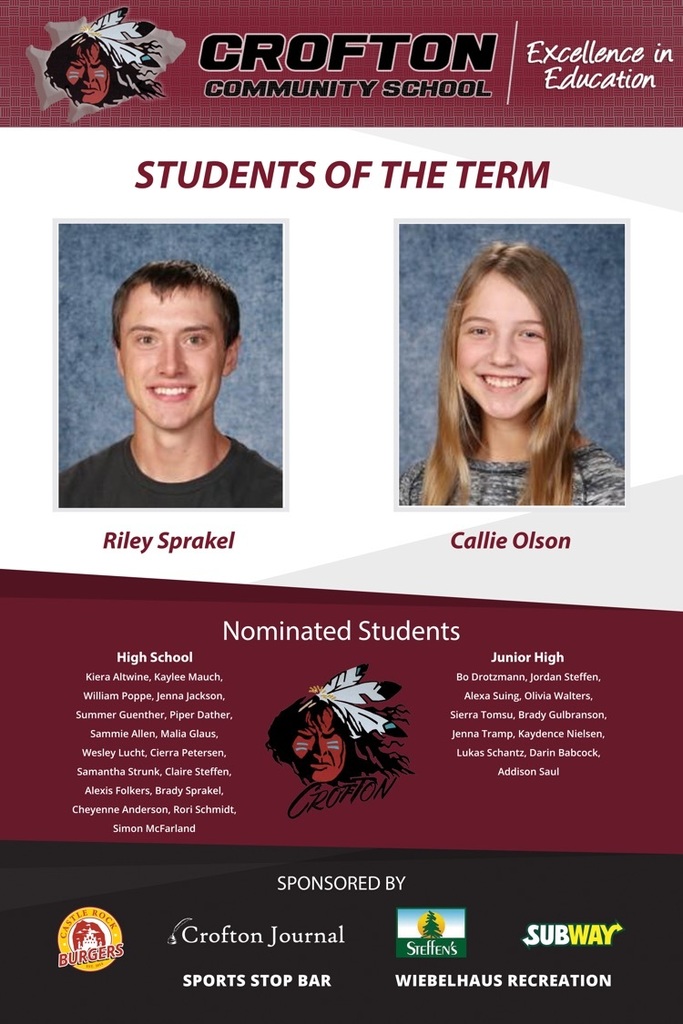 59-61 Lady Warriors lose a close one
Warriors up 51-44 end of 3rd quarter with a 3 at the buzzer!
39-38 Lady Warriors lead at the half
West Central 21 Crofton 19 end of first quarter. Fast game

Lady Warriors win a thriller 43-42!
Tied up 37-37 end of the third