News Channel Nebraska will be streaming the NSAA State Journalism award ceremony today beginning at approximately 1:30 p.m. Good luck to those CHS students participating!

Good luck to Crofton's first-ever NSAA State Journalism qualifiers!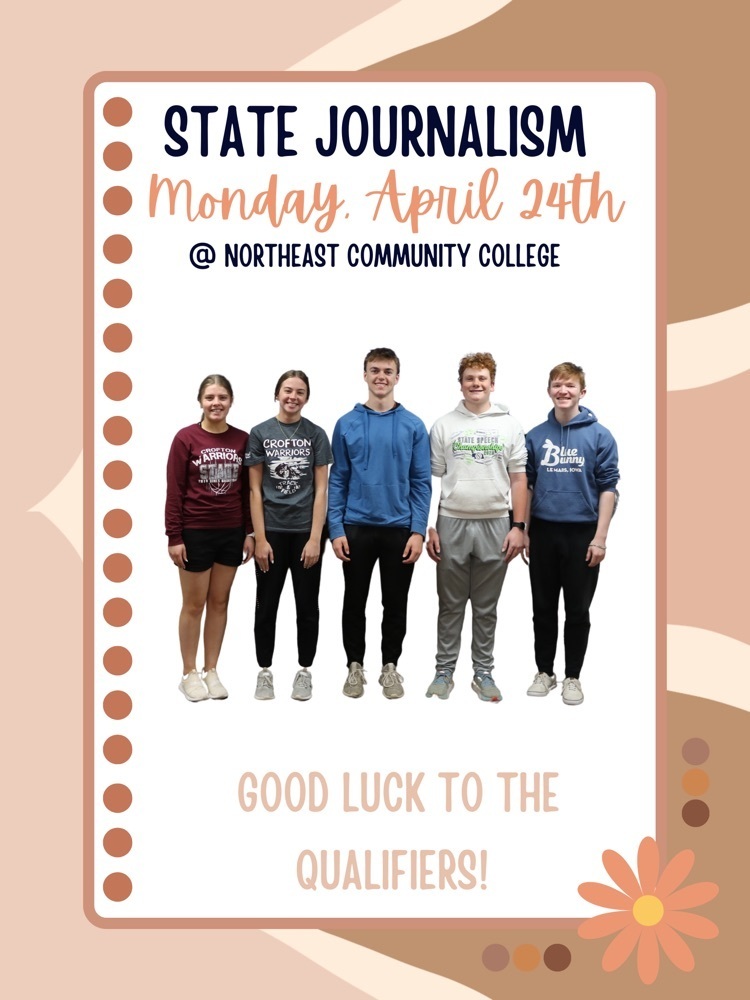 Positive Warriors and Wragge Warriors for the week. It is definitely the Warrior Way!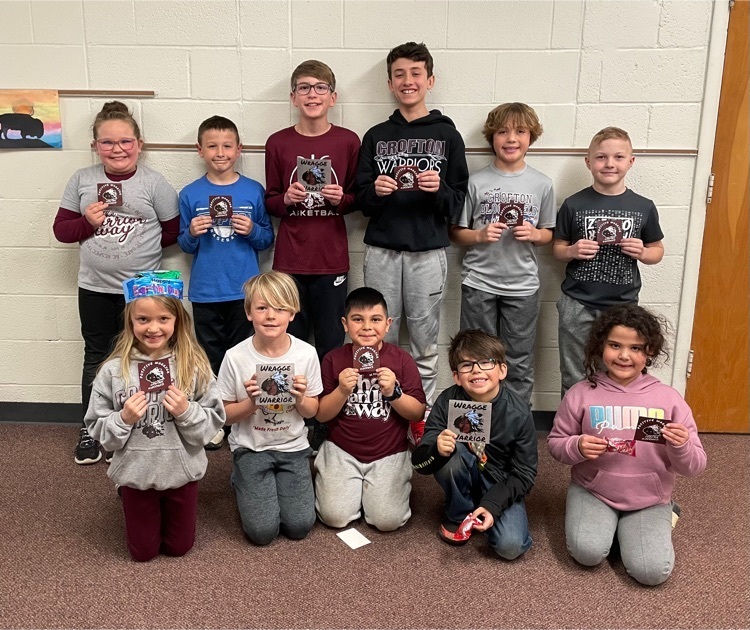 The Mid-State Conference track meet scheduled for tomorrow in Hartington has been canceled.
District Music Contest!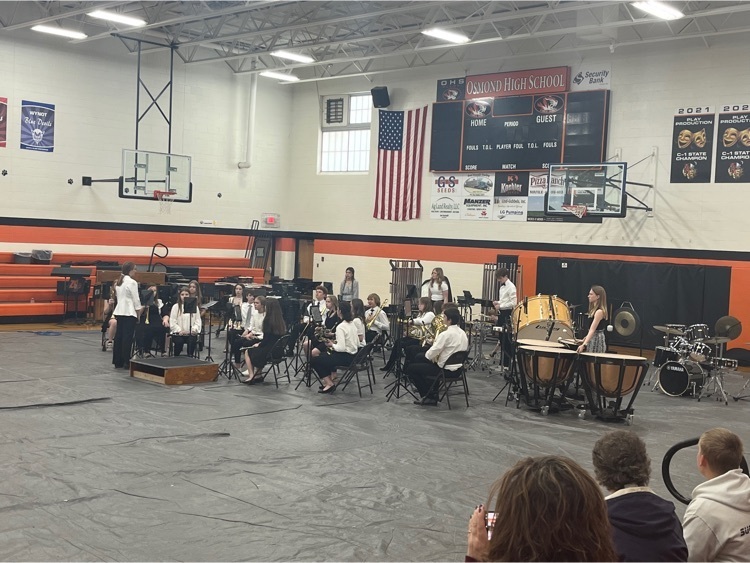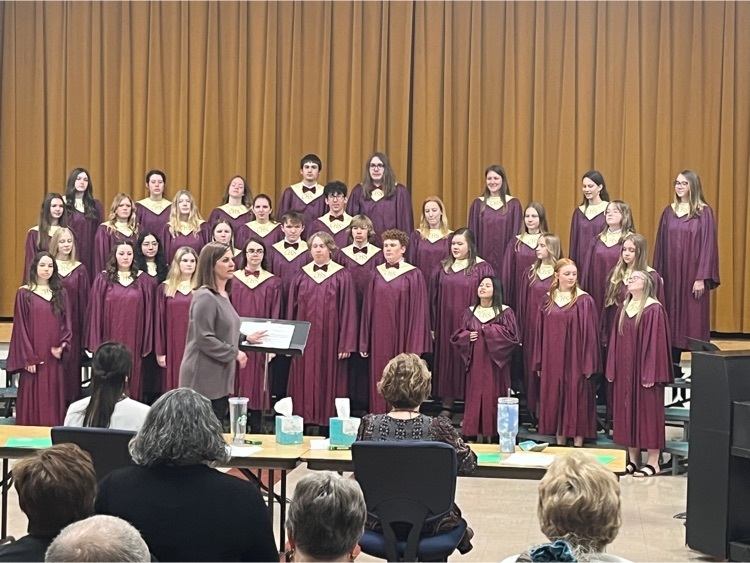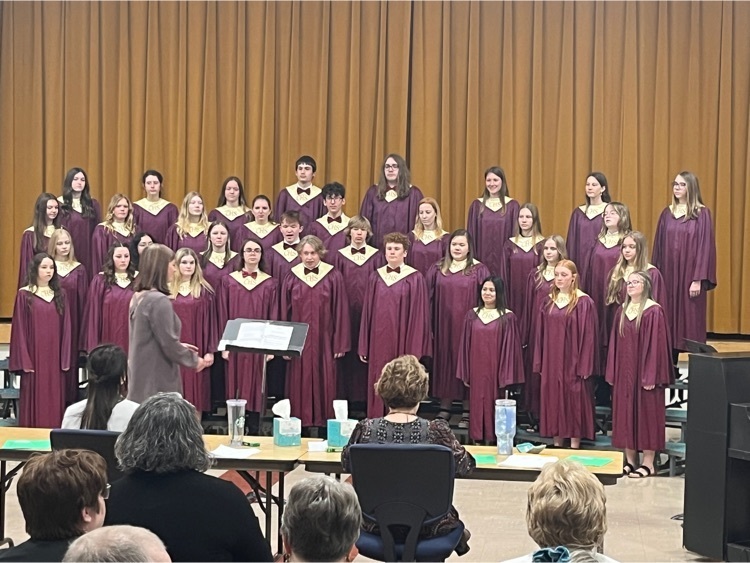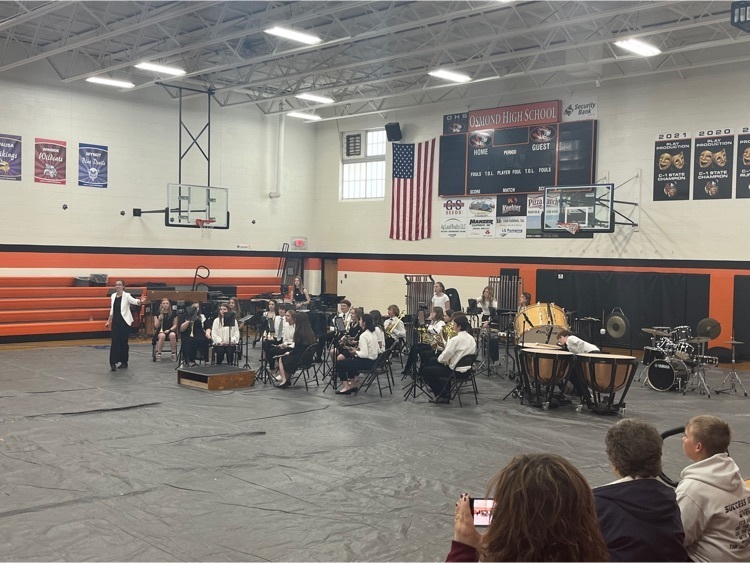 Baking, Science and Wrestling skills all used for demonstration speeches in the 7th grade Guidance class.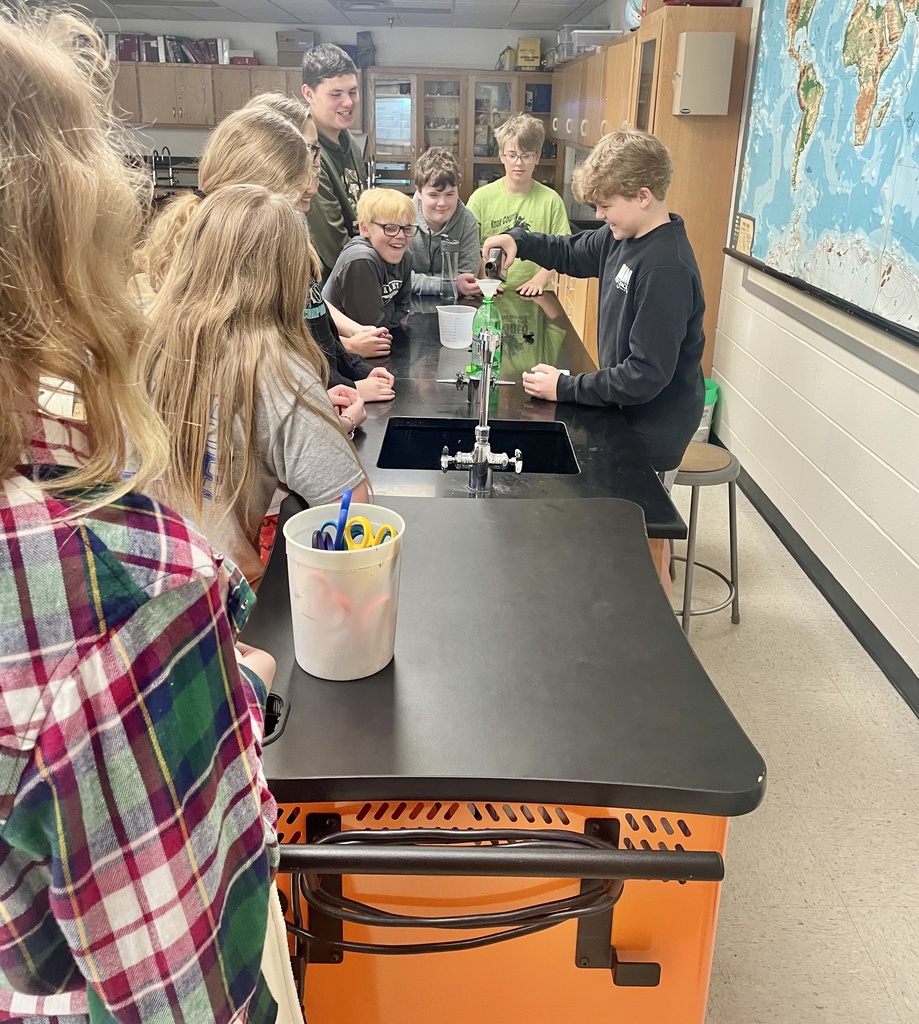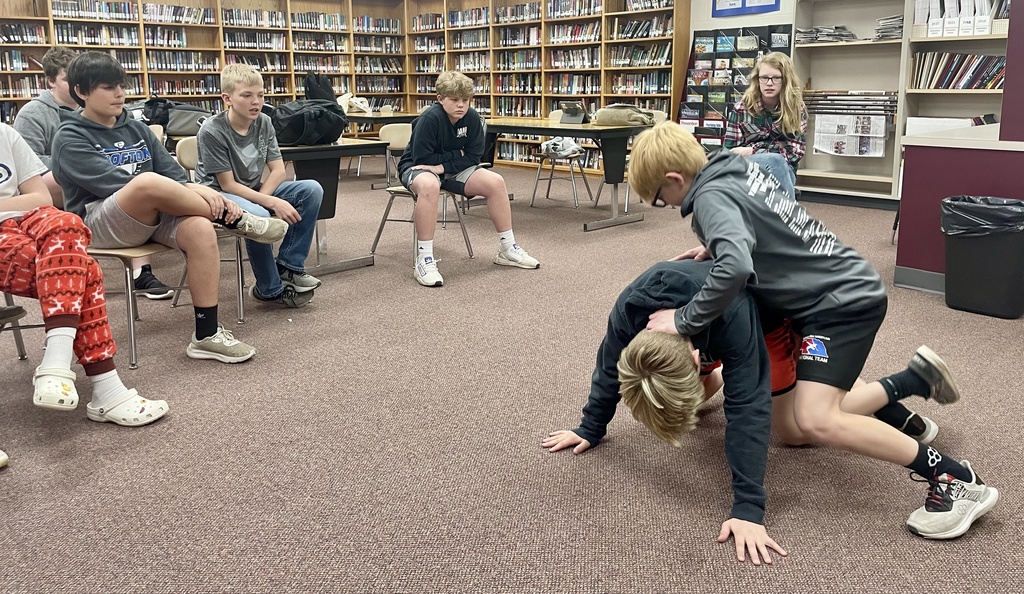 Good luck Crofton Band and Chorus!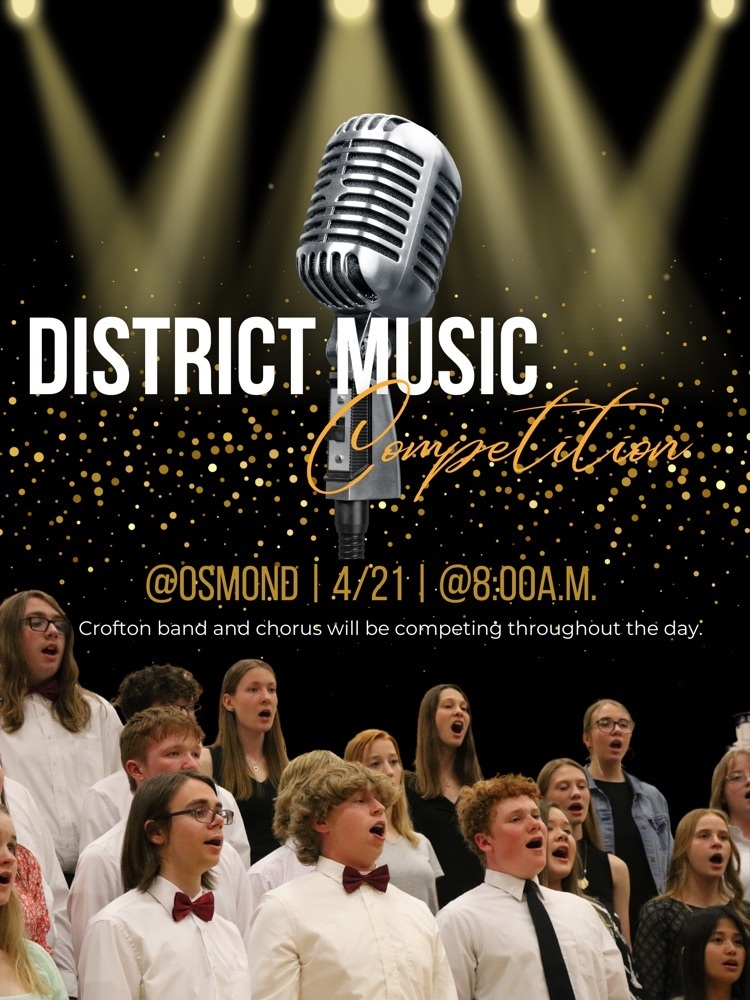 The track meet scheduled for today at Pierce has been cancelled. It will NOT be rescheduled.

The start time of the running events at the track meet tomorrow in Pierce has been moved back to 3:30.

7th Grade Guidance class practicing their speech skills with a demonstration speech.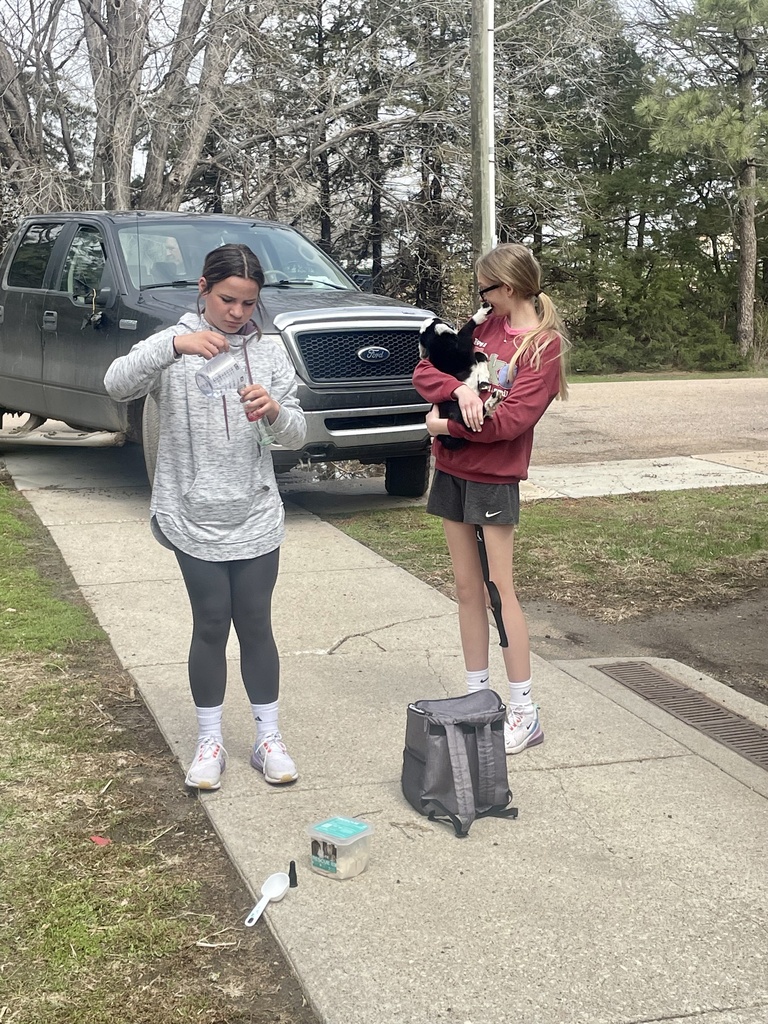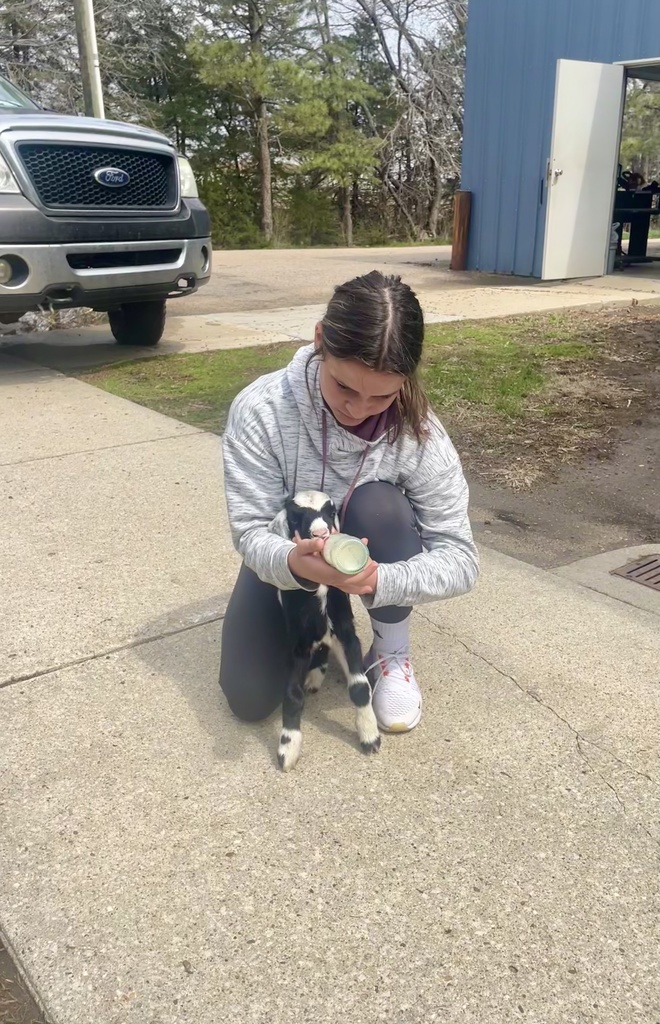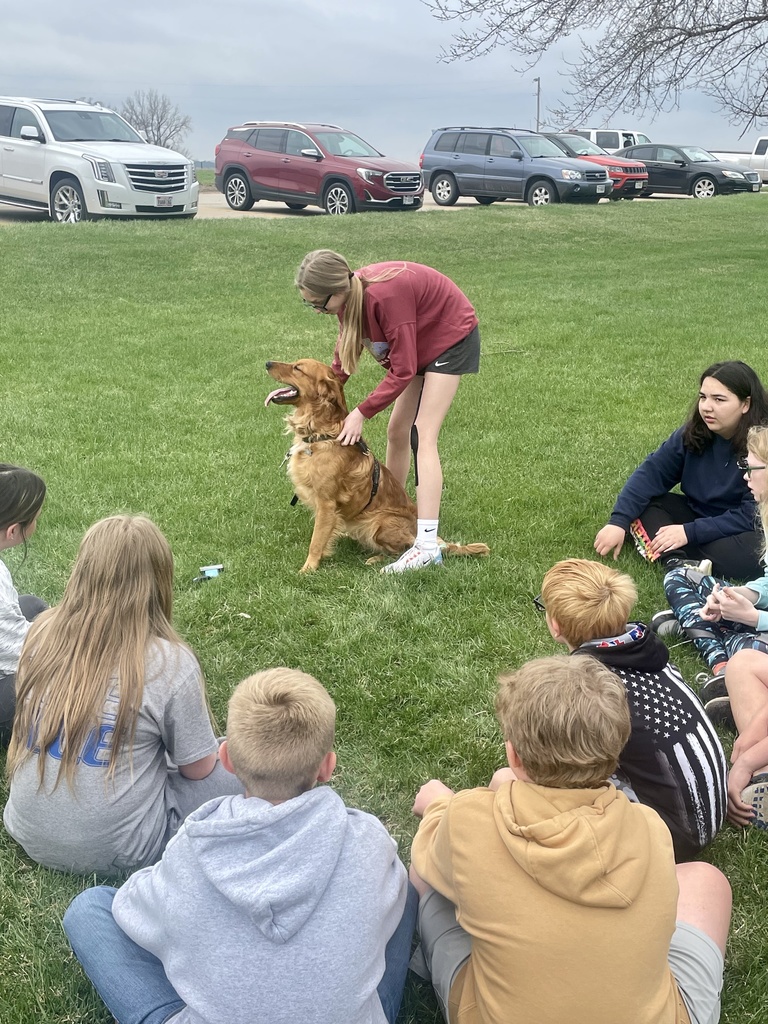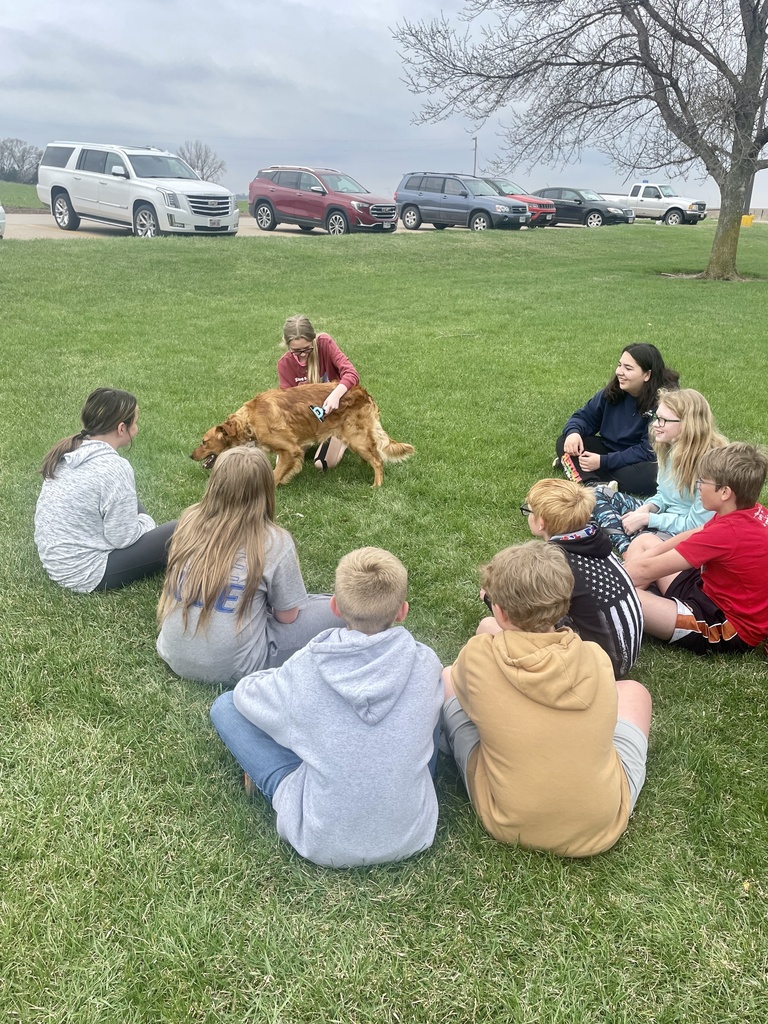 Crofton High School Has received the National Global Education Excellence Award!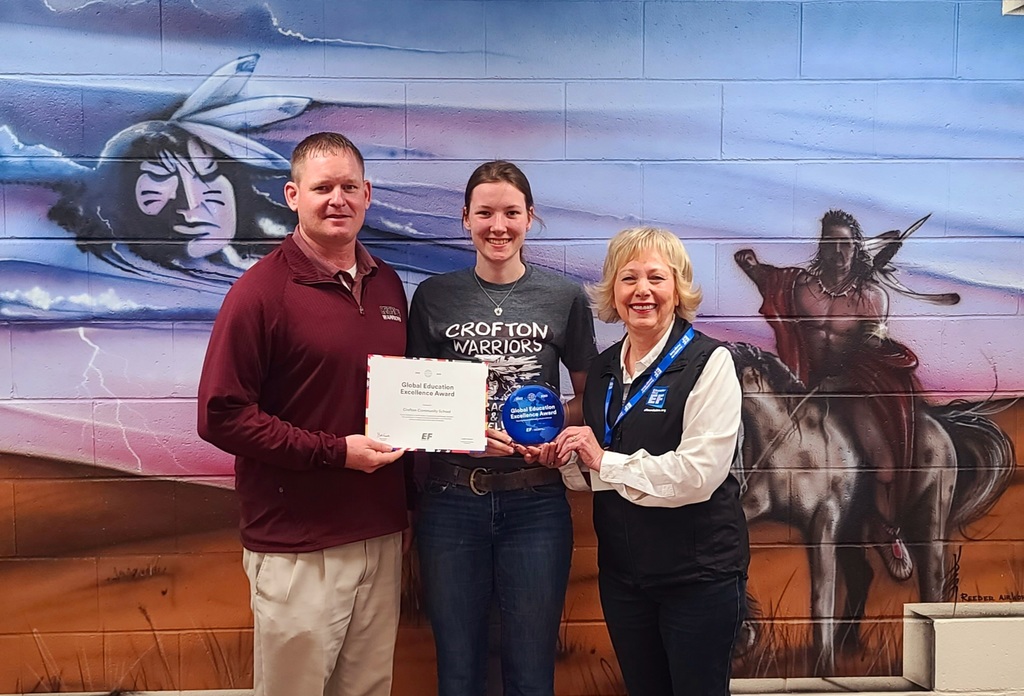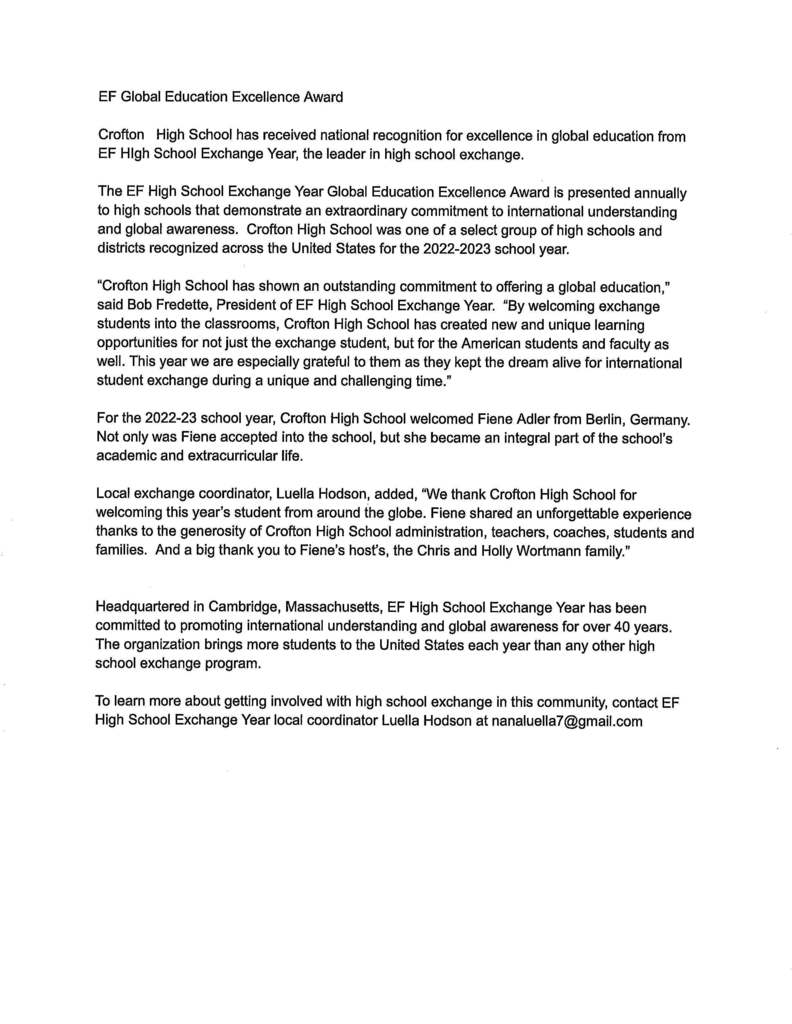 Good luck Warriors!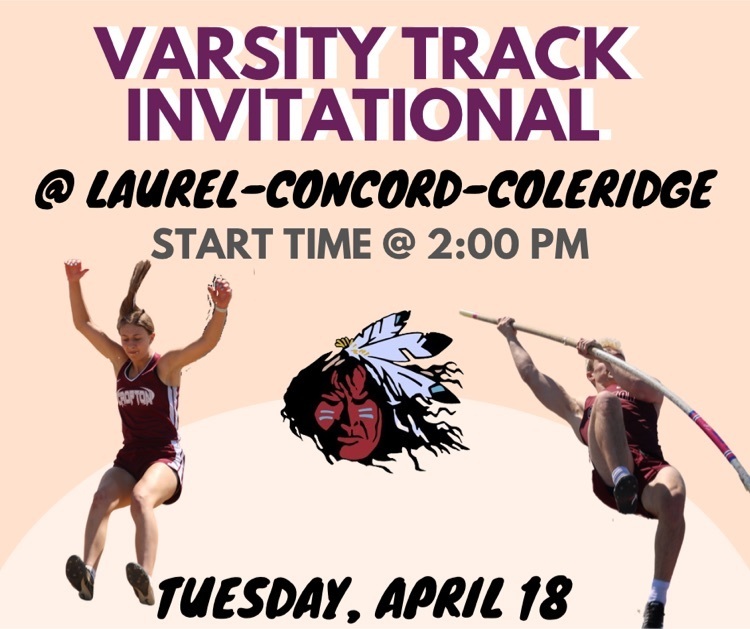 Students of the Term for Term 3!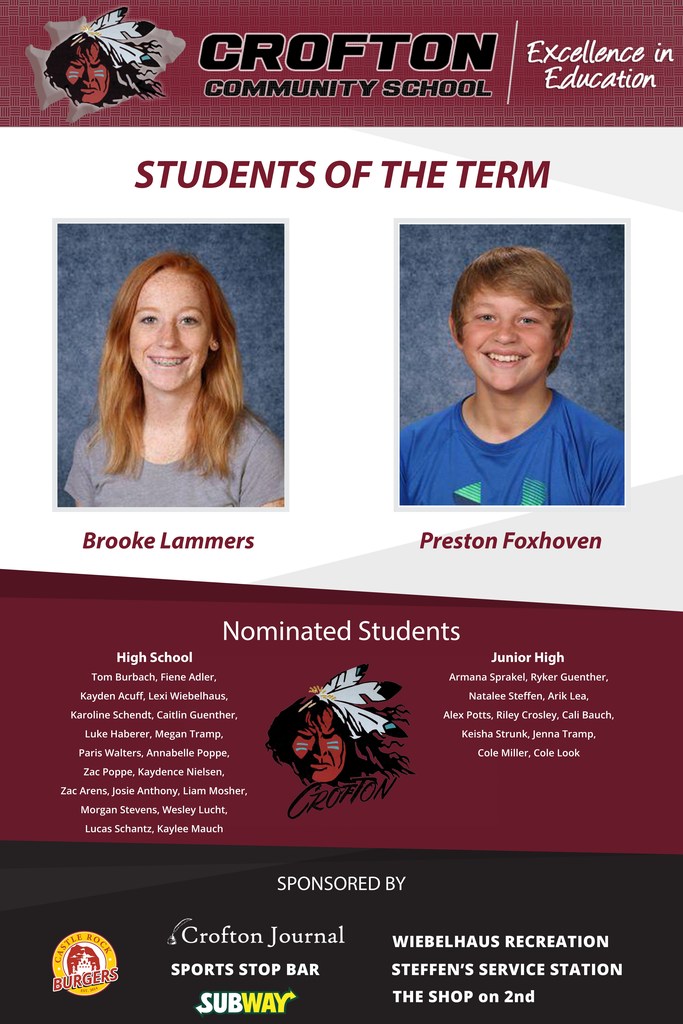 Crofton Fine Arts Night is tonight at 7 P.M.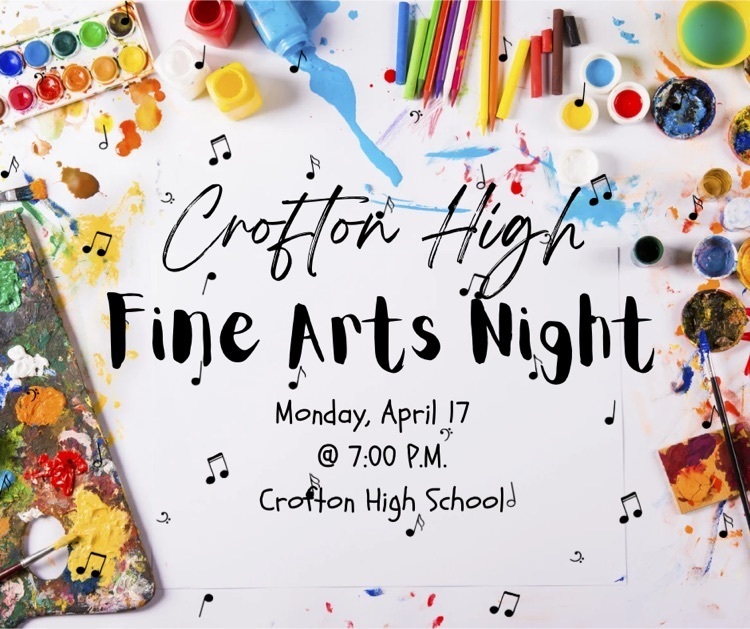 Order a "Mayday" Basket for a senior to wish them good luck as they venture off into their future! Order forms are due by April 27th. All proceeds benefit Crofton Journalism.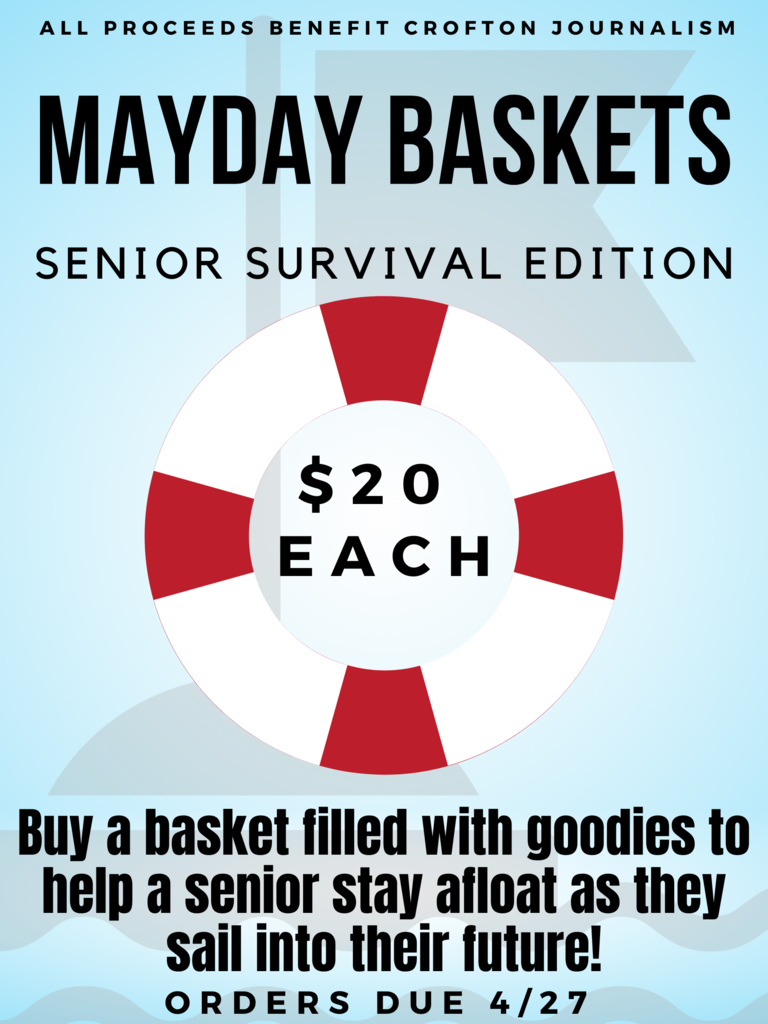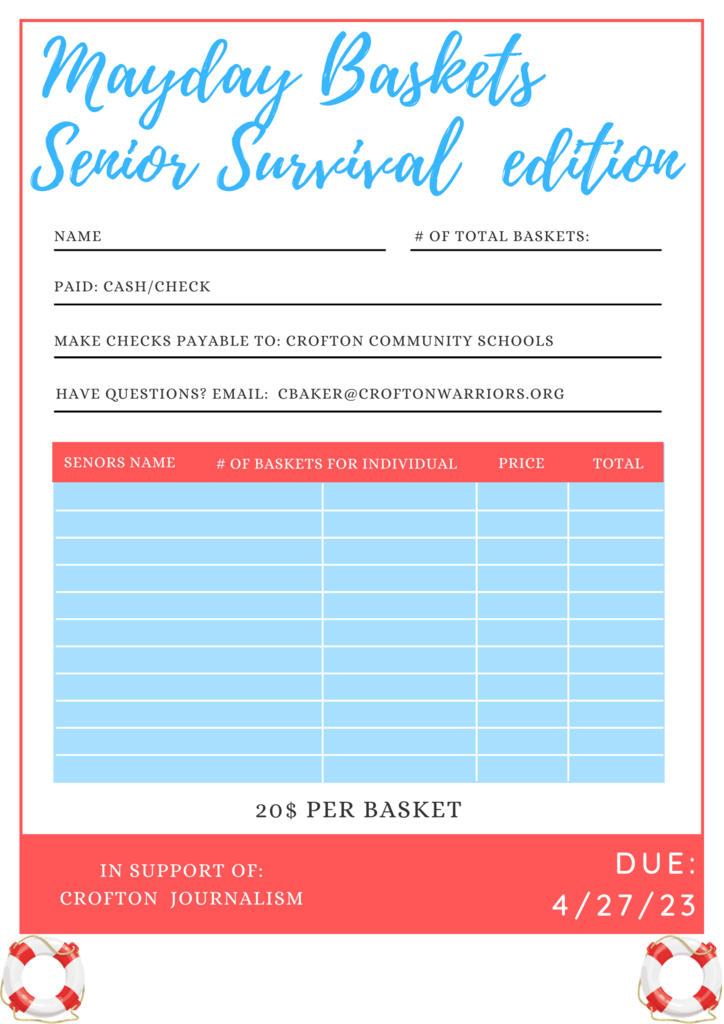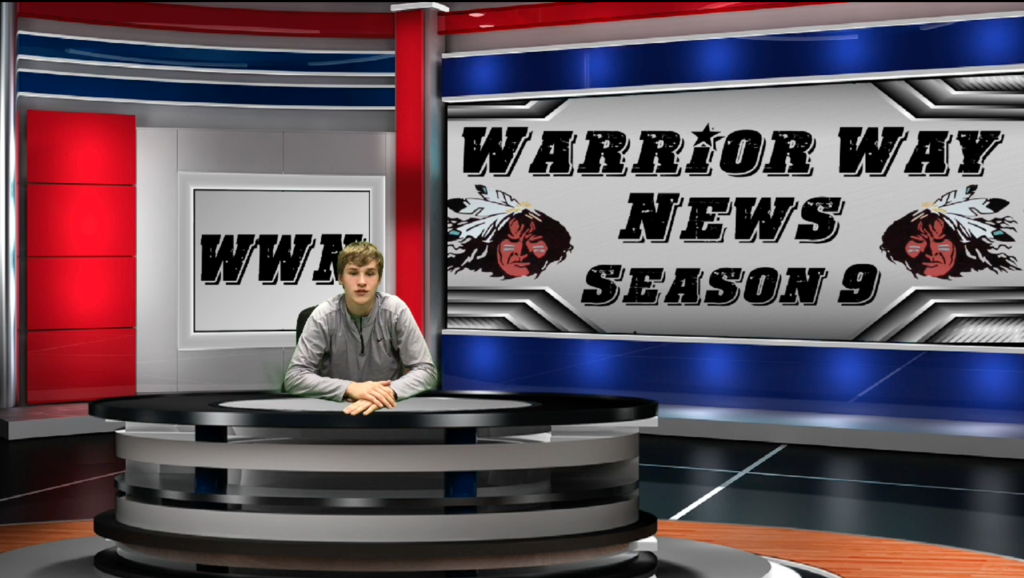 Positive Warriors and Wragge Warriors for the week of April 10th. It's the Warrior Way!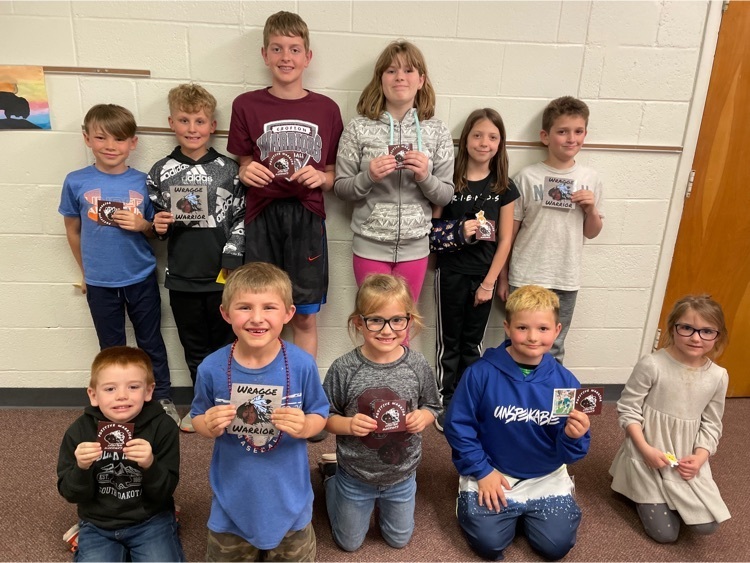 Due to the forecasted weather for tomorrow the boys golf meet scheduled for Plainview has been postponed until Wednesday, April 19. Start time will remain the same.

Good luck golfers!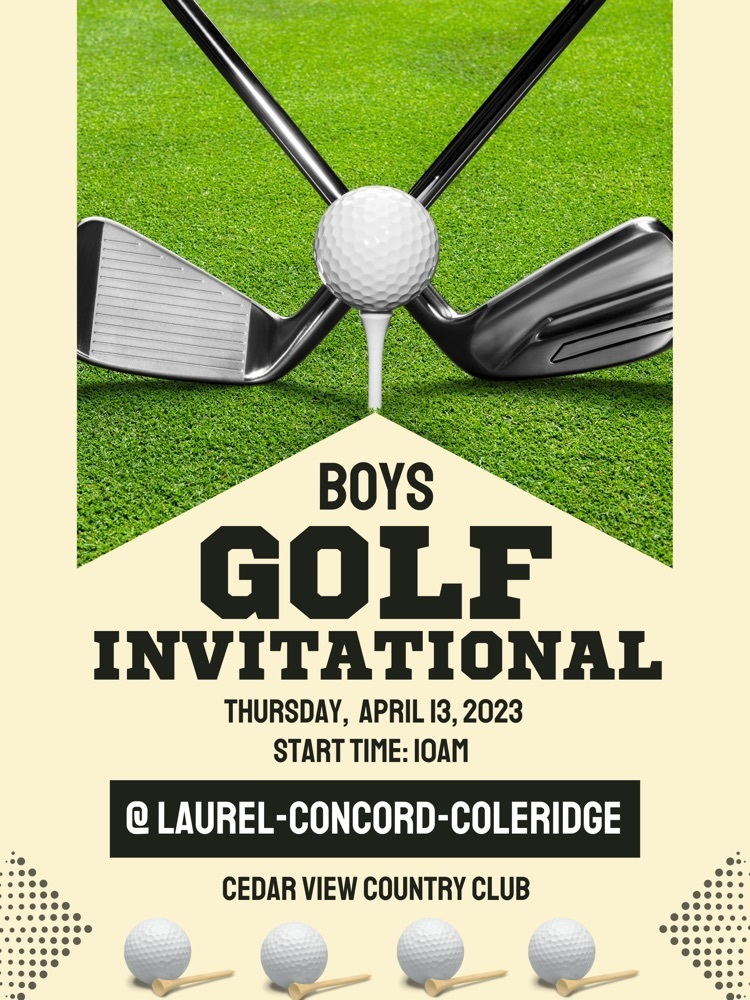 The Crofton FCCLA Chapter attended Nebraska State STAR April 2-4 where the following awards were earned. Lillie & Ella: Professional Presentation Level 2, 7th place Silver! Piper: Fashion Construction Level 3, 3rd Place Gold! Olivia: Instructional Video Design Level 1, National Qualifier! Three members participated in knowledge tests prior to our conference: Piper, Fashion Design, Sr 1st place Alexa, Child Development, Jr 3rd place Sierra, Child Development, Jr. 2nd place, General FCS Knowledge, Jr participation, FCCLA Knowledge, Jr participation. Crofton Chapter: Silver Chapter Award Sierra & Lillie Earley: Power of One